Company Profile
Company website
Sector
Health Care (Health Care Services)
Description
Spectral AI is a predictive analytics company that develops proprietary AI algorithms and optical technology for faster and more accurate treatment decisions in wound care. Using its DeepView® Wound Imaging Solution, internally developed AI technology and multispectral imaging system, Spectral AI is able to distinguish between damaged and healthy human tissue invisible to the naked eye, providing 'Day One' healing assessments for burn wounds and diabetic foot ulcers.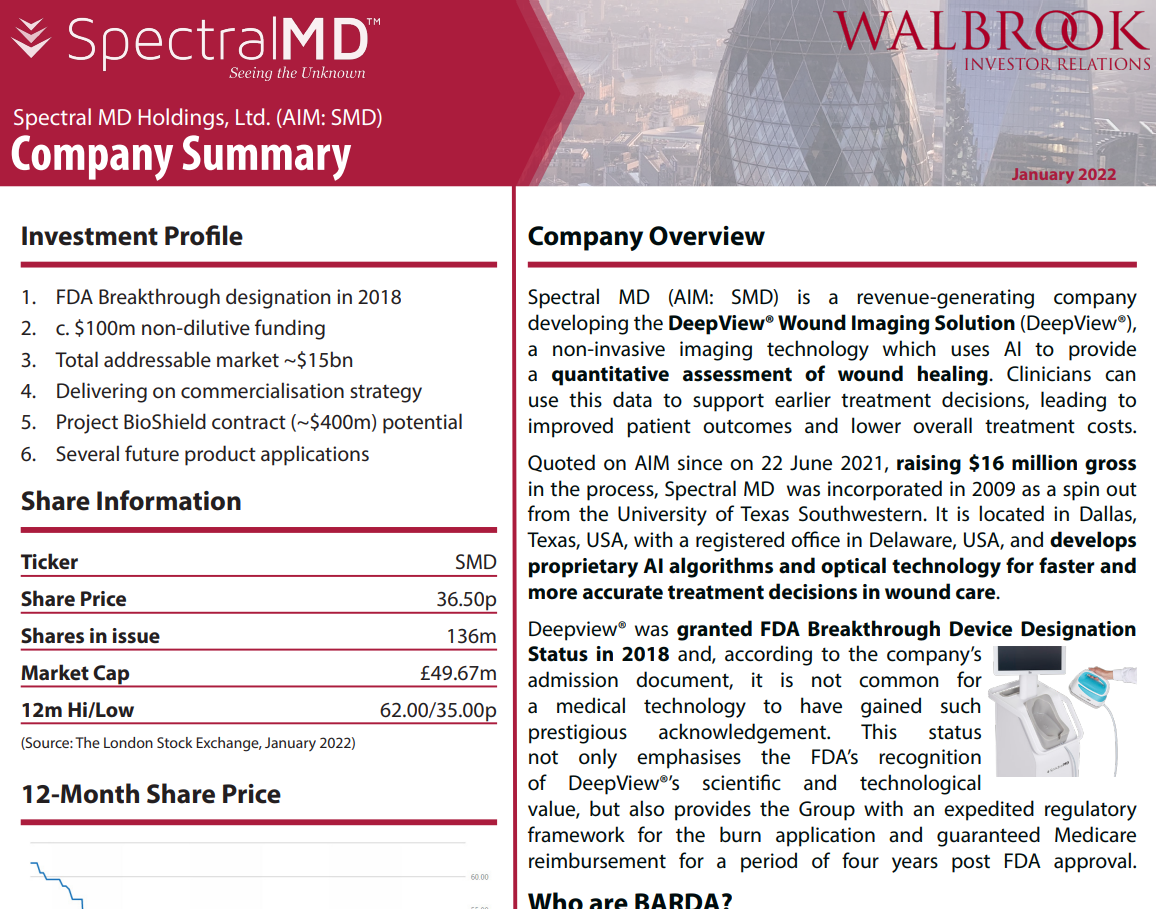 Latest Company Summary
Investor Access
Event information
Management will hold a presentation for Investors through the digital platform, Investor Meet Company, on Monday 27th February 2023 at 4:30pm (BST) relating to the full year results for the year ended 31 December 2022. Investors can sign up to Investor Meet Company for free, by clicking here.
Venue
Time
Monday 27th February 2023 at 4:30pm
Financial Calendar
| | |
| --- | --- |
| Event | Date |
| Year End | 31 December |
| Half Year End | 30 June |
| Preliminary Results* | April |
| Interim Results* | September |
| AGM* | June |
* Months based on previous announcements of this kind
Latest Corporate Video