Company Profile
Company website
Sector
Pharmaceuticals & Biotechnology (Pharmaceuticals)
Description
Shield Therapeutics plc (AIM: STX) is a de-risked, commercial stage, pharmaceutical company delivering innovative specialty pharmaceuticals that addresses patients' unmet medical needs, with an initial focus on addressing iron deficiency anaemia in adults with its approved product Feraccru®/Accrufer®.
Not all Walbrook clients have a Company Presentation available. Click on "Register your interest" and we'll let the Company know that you think this would be useful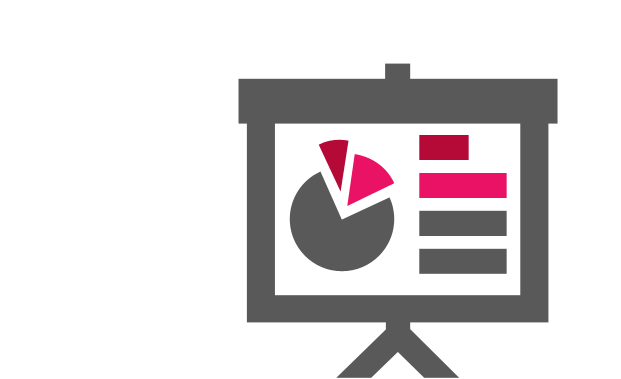 Latest Company
Presentation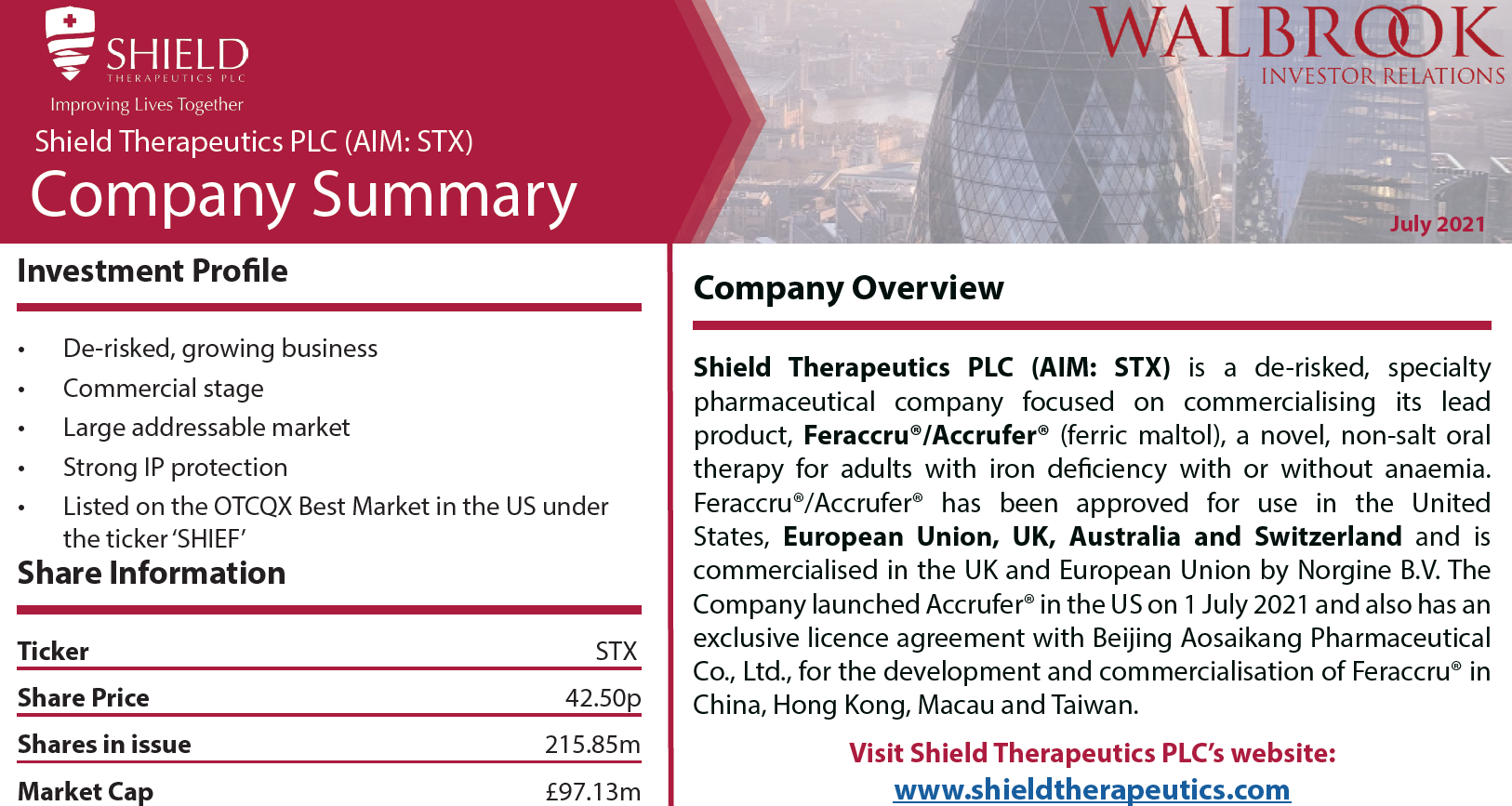 Latest Company Summary
Investor Access
Event information
Click
here
to watch Shield Therapeutics plc's latest investor presentation on the digital platform Investor Meet Company.
Venue
Time
Financial Calendar
| | |
| --- | --- |
| Event | Date |
| Year End | 31 December |
| Half Year End | 30 June |
| Preliminary Results* | May |
| Interim Results* | September |
| AGM* | June |
* Months based on previous announcements of this kind
Latest Corporate Video